We are leadership consultants, business coaches, organizational guides and human resources experts.

More importantly, you can count on us to always be:

Fearless catalysts who practice what we preach. We are level-headed, steady and practical and we build courage where you want it and need it. We help YOU move your company forward in healthy stages, as the business is ready to advance.
Responsive, collegial partners who see things through your eyes and your business demands. We teach you management tools to use so you will have the time and space to truly lead your employees to better results.
Encouraging coaches who help you turn your good intentions into reality. We help relieve stress with improved HR systems and programs so you can have more fun with your business.
Trusted problem solvers who confront issues without blinders. We think problems through with you so you get the best outcomes and hoped for results.
Experienced HR professionals who maximize your human resources applications beyond the required HR administration in most small to midsize businesses to gain the most for your business.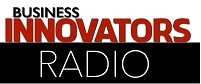 Listen to Barbara's interview on Business Innovators Radio program.